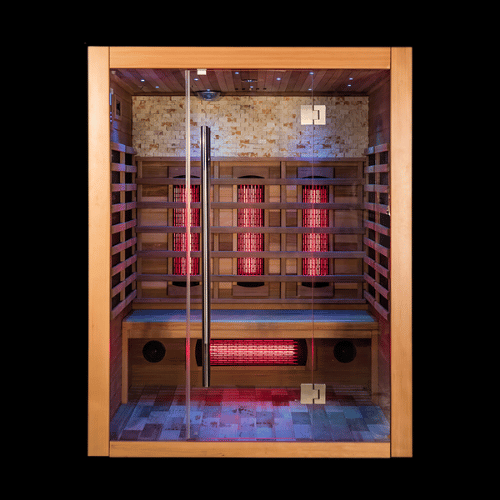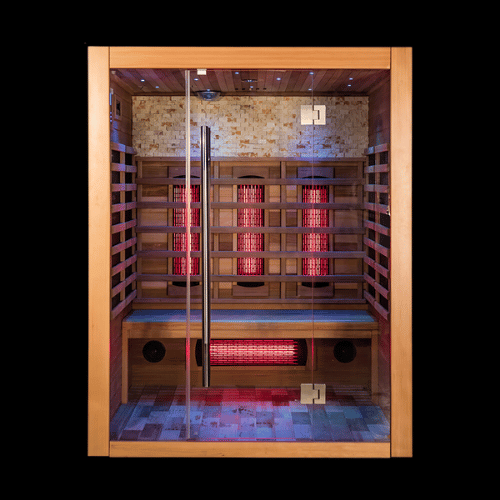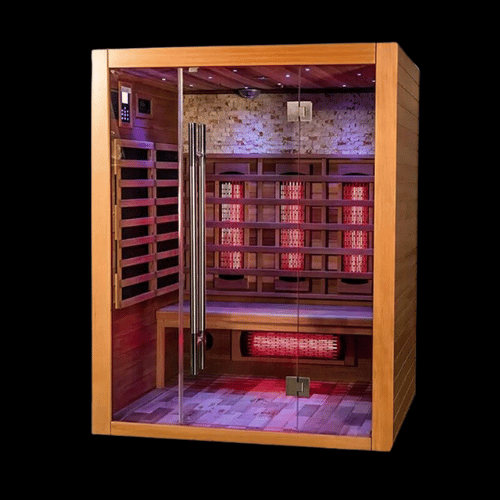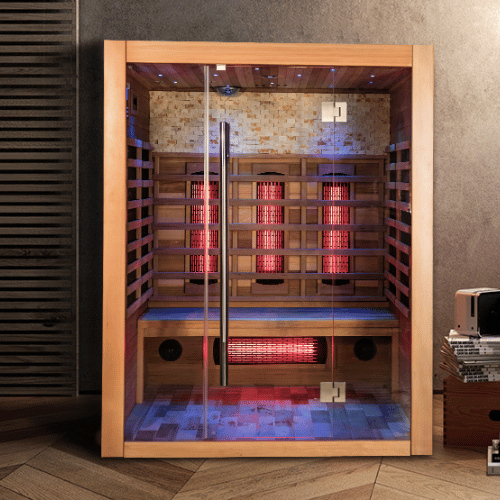 Experience Wellness Like Never Before
Add to Cart Now!
By choosing the Biohackn Full Spectrum Infrared Sauna, you are investing in your health and happiness. Step into a world of tranquility, detoxification, and deep relaxation – right in the comfort of your own home. Begin your journey to a healthier, more balanced life today.
Full Spectrum Infrared Technology
Oursaunas utilize advanced Full Spectrum Infrared Heaters that emit near, mid, and far-infrared wavelengths. This technology provides a wide range of health benefits, including detoxification, improved blood circulation, pain relief, and deep relaxation.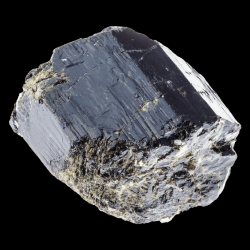 Carbon Heaters with Tourmaline Stones
The Carbon Heaters infused with tourmaline stones offer gentle and even heat distribution. This combination further enhances the healing properties of infrared heat, enveloping you in a soothing and comforting embrace.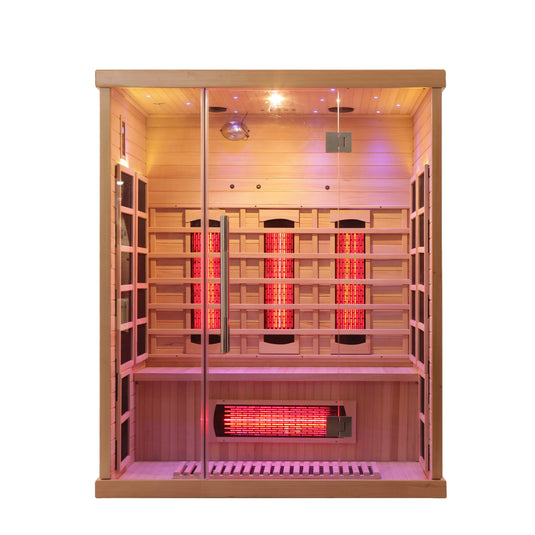 Premium Construction
Oursaunas feature 8mm tempered glass, ensuring both durability and a luxurious aesthetic. The Canadian hemlock wood used in oursaunas not only adds elegance but also provides natural resistance to moisture and insects.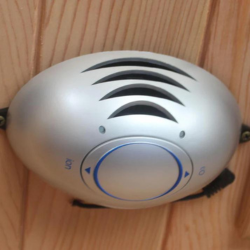 Oxygen Ionizer
Breathe in purified air with the built-in Oxygen Ionizer, ensuring a refreshing and revitalizingsaunaexperience.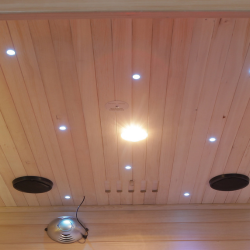 Multisensory Experience
Immerse yourself in the harmony of sound and light with double speakers and 7 Colors Star Lights. These features create a tranquil atmosphere that enhances your overall well-being.
Reading Lamp
Enjoy some quiet time with your favorite books or magazines during yoursaunasession, thanks to the integrated reading lamp.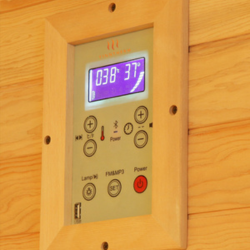 User-Friendly Control
Take control of yoursaunaexperience with the LCD control panel, featuring USB and Bluetooth functionality for added convenience.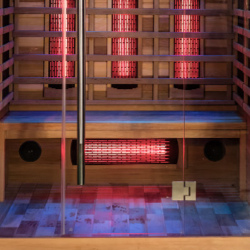 Complete Heating
Oursaunas come with floor carbon heaters and tourmaline stones, providing total body coverage and ensuring no part of you misses out on the benefits of infrared heat.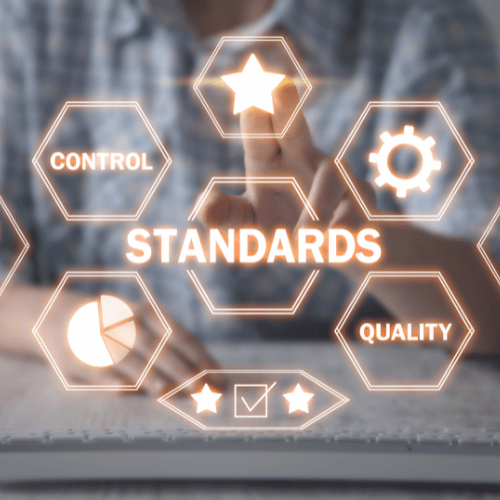 QUALITY & CRAFTSMANSHIP
We take pride in using premium materials and state-of-the-art technology to craft oursaunas. The attention to detail and craftsmanship ensure a superior product that will stand the test of time.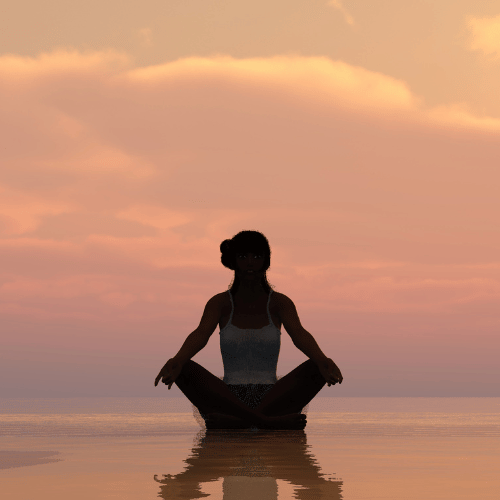 HEALTH & WELLNESS
At Biohackn, your well-being is our top priority. Oursaunas are designed to help you relax, unwind, and experience the many health benefits of infrared heat therapy.
UNMATCHED CUSTOMER SERVICE
Our dedicated support team is here to assist you every step of the way. From pre-purchase inquiries to after-sales support, we are committed to ensuring your satisfaction.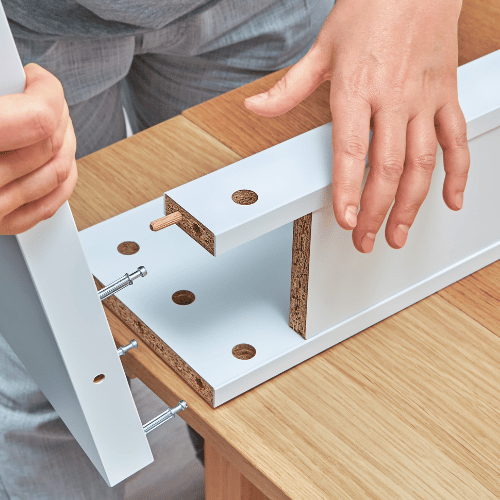 Easy Assembly
Setting up your Biohackn Full Spectrum InfraredSaunais a breeze. With clear instructions and all necessary hardware included, you'll be enjoying yoursaunain no time.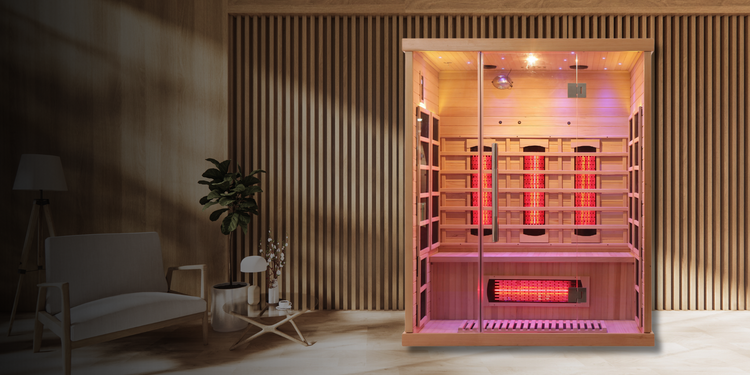 FAQ SECTION
FREQUENTLY ASKED QUESTIONS