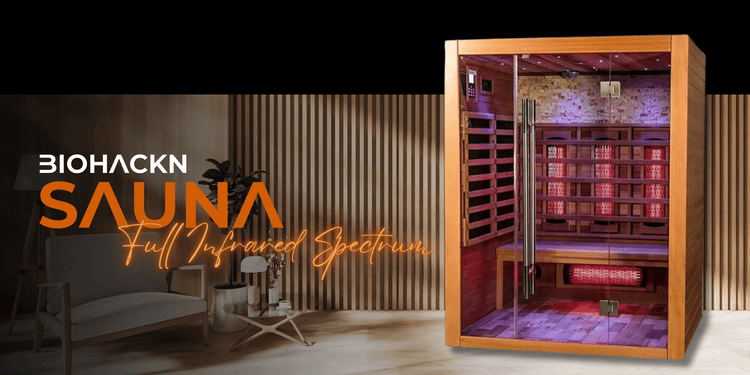 Full Spectrum Infrared
BIOHACKN SAUNA
Welcome to Biohackn's Full Spectrum Infrared Saunas – your ultimate wellness haven for relaxation and rejuvenation. Immerse yourself in pure bliss with our sleek and modern saunas, crafted with precision and care.

Indulge in the harmonious fusion of sound and light, crisp purified air, and the perfect illumination for a moment of literary escape. Our state-of-the-art LCD control panel ensures seamless control over your sauna experience, while the cutting-edge heating system envelops you in soothing infrared warmth.

Discover a sanctuary of healing and renewal with Biohackn's Full Spectrum Infrared Saunas. Whether you seek a personal escape or a delightful bonding experience, we have the perfect solution for you.

Embark on a journey to a healthier, happier you today. Your body and mind will thank you for this indulgence.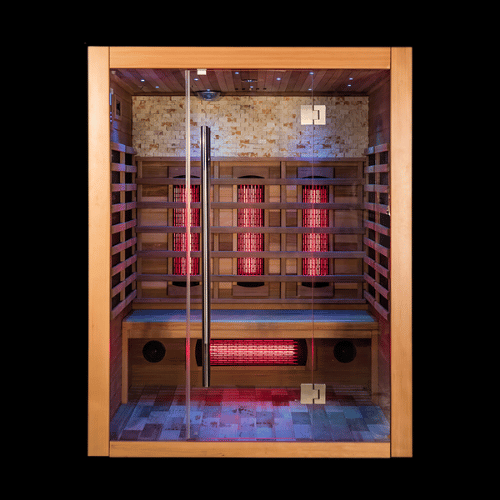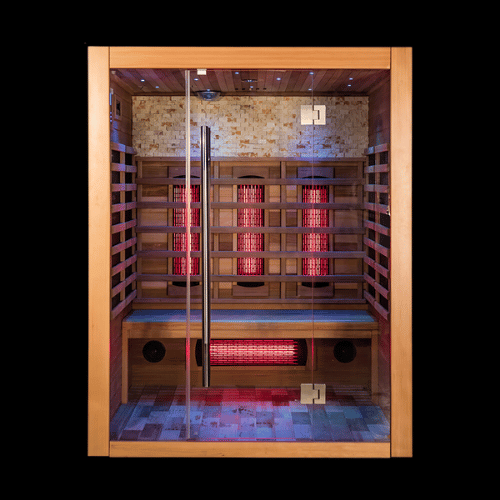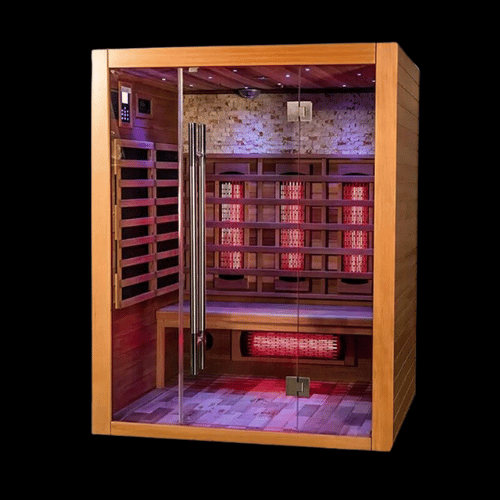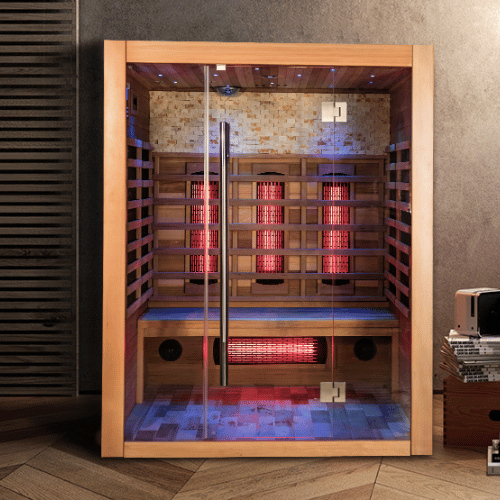 THE FEATURES
Welcome to the Features Page of Biohackn's Full Spectrum Infrared Saunas – your gateway to discovering the cutting-edge technologies and thoughtful amenities that make our saunas truly exceptional. We take immense pride in curating a range of features that are designed to elevate your sauna experience and maximize your overall well-being.
FULL SPECTURM INFRARED HEATERS
Step into the future of infrared technology with our Full Spectrum Heaters. These advanced heating elements emit a wide range of infrared wavelengths, including near, mid, and far-infrared, which target different depths within the body. Experience an array of health benefits, including improved circulation, detoxification, pain relief, and relaxation – all tailored to your unique needs.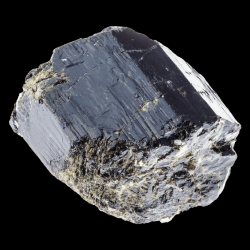 CARBON HEATERS WITH TOURMALINE STONES
Indulge in the gentle, soothing warmth generated by our Carbon Heaters infused with tourmaline stones. These innovative heaters distribute infrared heat evenly throughout the sauna, providing a cocoon of comfort that promotes relaxation and stress relief. The tourmaline stones further enhance the healing properties of infrared heat, contributing to a more profound and revitalizing experience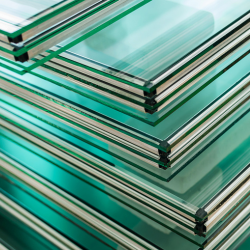 8MM TEMPERED GLASS
Our saunas boast 8mm tempered glass, ensuring not only a contemporary and sophisticated look but also providing a durable and secure environment. The tempered glass enhances safety and allows for a stunning panoramic view, immersing you in a sense of openness and tranquility.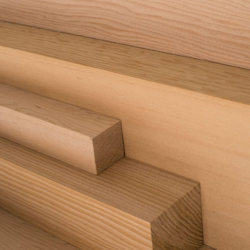 CANADIAN HEMLOCK WOOD
The use of Canadian hemlock wood in our saunas is a testament to our commitment to quality and sustainability. This exquisite wood offers natural resistance to moisture and insects, making it an ideal choice for saunas. Beyond its functionality, the rich and inviting aroma of hemlock contributes to the overall sensory experience of your sauna session.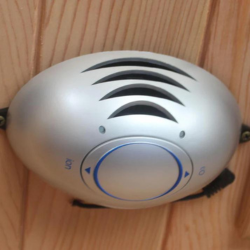 OXYGEN IONIZER
Breathe in the purest air possible with our built-in Oxygen Ionizer. This feature ensures the continuous circulation of fresh air within the sauna, eliminating impurities and creating an atmosphere conducive to relaxation and deep breathing.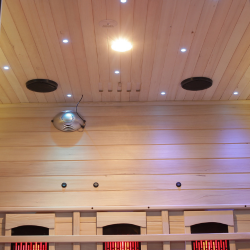 DOUBLE SPEAKERS
Immerse yourself in a symphony of relaxation with the integrated double speakers. Connect your favorite music or guided meditation through the Bluetooth functionality, and let the harmonious sounds elevate your sauna session to new heights of serenity.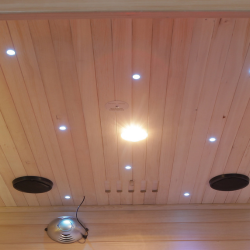 7 COLORS STAR LIGHTS
Enhance your sauna ambiance with the mesmerizing 7 Colors Star Lights. These gentle, chromotherapy lights create a soothing and visually captivating atmosphere, influencing your mood positively and encouraging a sense of peace and balance.
READING LAMP
For those who cherish moments of solitude and reflection, our saunas come equipped with a reading lamp. Immerse yourself in your favorite books or magazines as you bask in the tranquil environment of the sauna.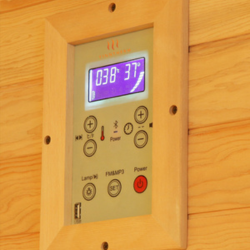 LCD CONTROL PANEL WITH USB & BLUETOOTH FUNCTION
Take full control of your sauna experience with our user-friendly LCD control panel. Adjust temperature, set session duration, and access additional features with ease. The integrated USB and Bluetooth functionality allow you to stay connected and entertained throughout your sauna session.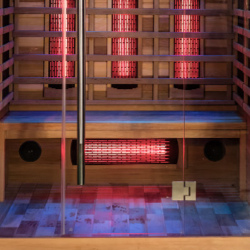 FLOOR WITH CARBON HEATERS & TOURMALINE STONES
Every inch of your body deserves to experience the therapeutic benefits of infrared heat. Our saunas feature carbon heaters and tourmaline stones in the floor, ensuring that you receive complete and enveloping warmth from head to toe.

Epitome of Wellness
Experience the epitome of wellness and relaxation with Biohackn's Full Spectrum Infrared Saunas. Our thoughtfully curated features promise to elevate your sauna journey, promoting balance, rejuvenation, and a profound sense of well-being. Invest in your health and happiness today and unlock the endless possibilities that our saunas have to offer.