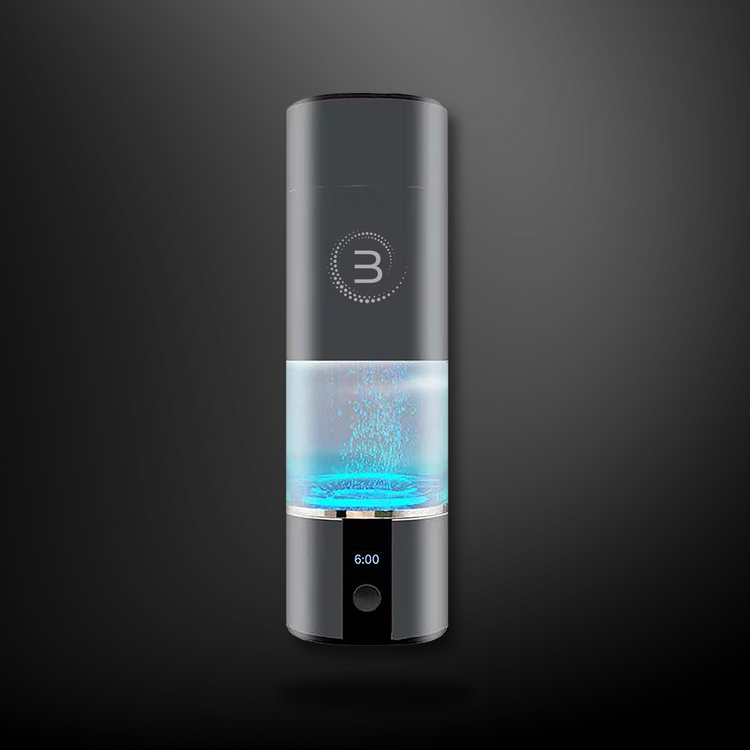 Biohackn's
Molecular Hydrogen Generator
Welcome to Biohackn, your gateway to optimal health and well-being! Experience the revolutionary power of our Molecular Hydrogen Generator, transforming water into a rejuvenating elixir. With advanced technology and user-friendly design, our generator delivers high-quality hydrogen-rich water in minutes. Embrace the power of molecular hydrogen for enhanced hydration, increased energy, balanced immunity, and improved performance. Quench your thirst for innovation with our Hydrogen Bottle, elevating your drinking experience to new heights. Join Biohackn and unlock a healthier, vibrant lifestyle today.
BUY NOW
Regular price
د. إ 699.00 AED
Sale price
د. إ 699.00 AED
Regular price
د. إ 799.00 AED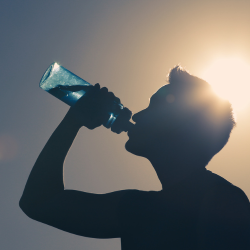 Pure Refreshment
With its platinum titanium coating, our Hydrogen Bottle ensures that no metal molecules dare infiltrate your water, giving you the purest, most refreshing sips imaginable.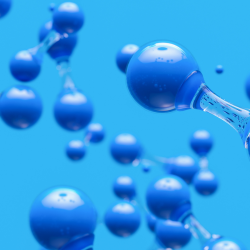 Advance Separation Technology
Powered by the cutting-edge DuPont proton membrane, our bottle effortlessly separates hydrogen and oxygen, unlocking the true potential of molecular hydrogen for your well-being.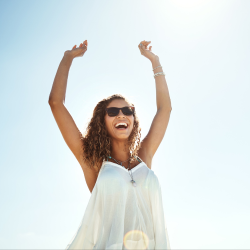 Unleash the Pressure
Our bottle's SPE technology and pressure cup work in harmony to dissolve hydrogen at high pressures, ensuring a complete and invigorating hydrogen infusion with every sip.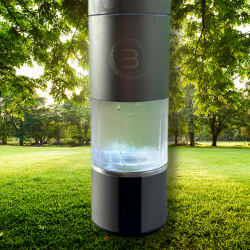 Seamless Switch, Safer Sips
Experience peace of mind with our seamless switch and advanced safety technology, guaranteeing a smooth and worry-free hydrogen infusion that elevates your hydration journey.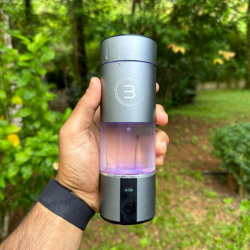 Aesthetically Stunning
Prepare to be captivated by the mesmerizing design of our Hydrogen Bottle. With its sleek lines and eye-catching aesthetics, it adds a touch of elegance to your hydration routine.
ELEVATE YOUR HYDRATION GAME
Experience the power of molecular hydrogen, elevate your hydration
game, and discover a new level of well-being with the Hydrogen Bottle. Hydrate,
rejuvenate, and live your best life with Biohackn's innovative hydrogen-infused
water solution!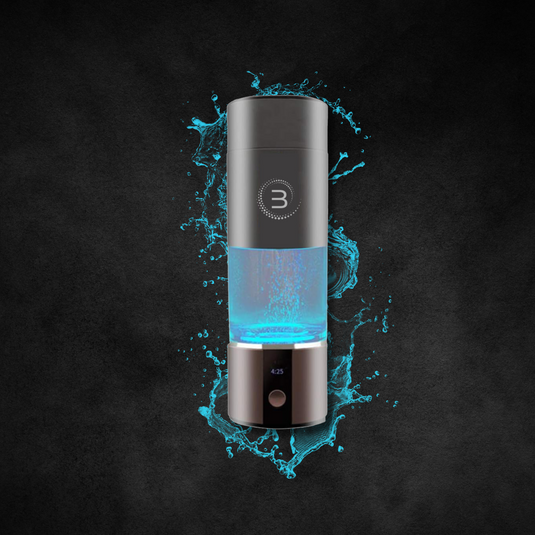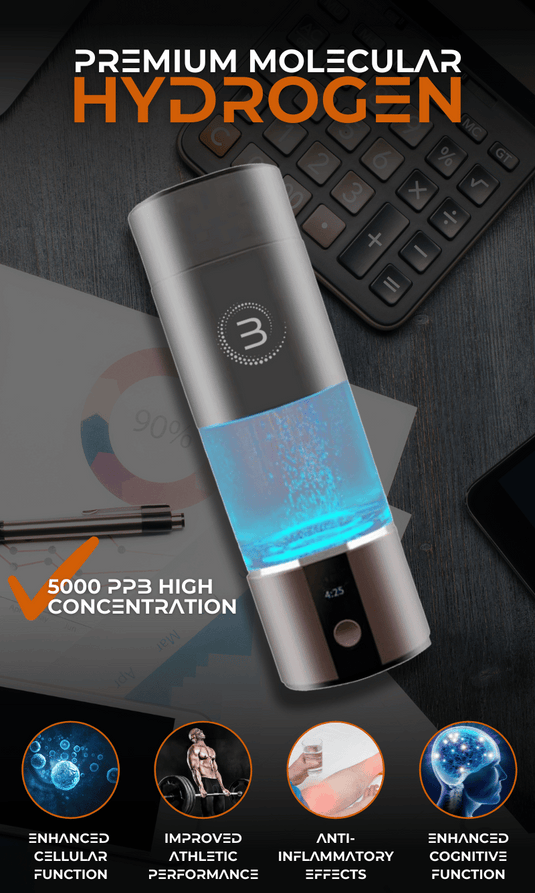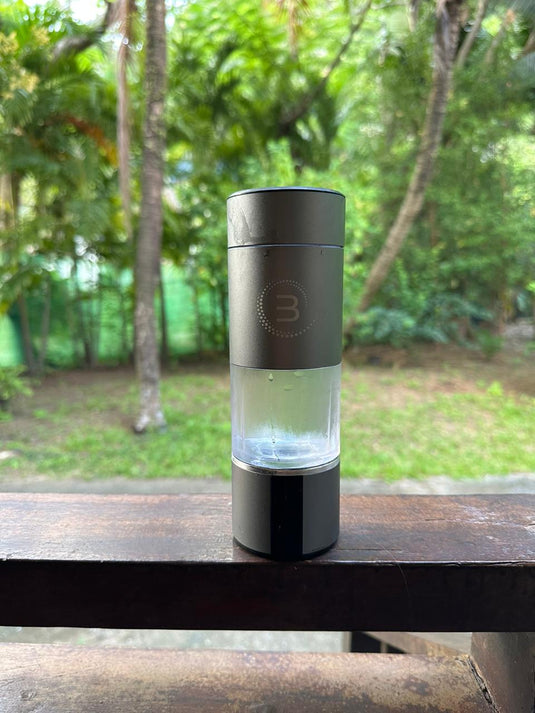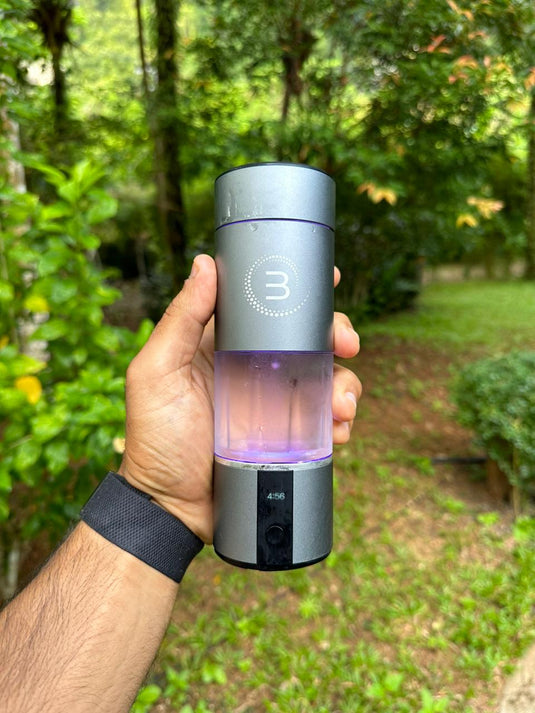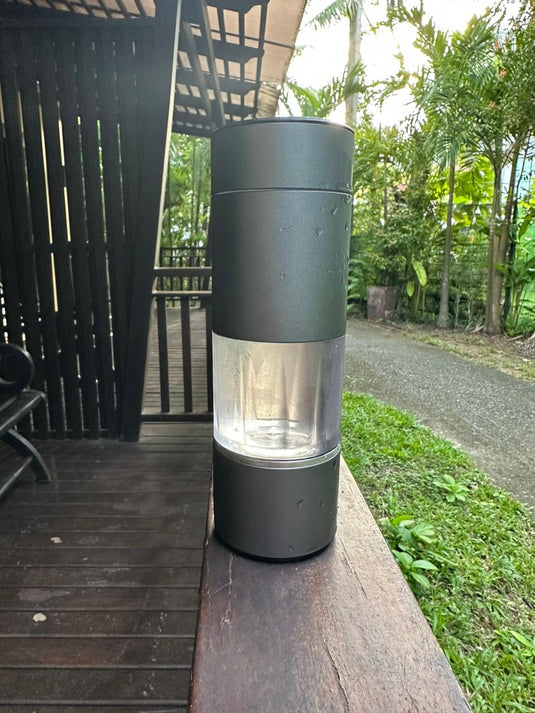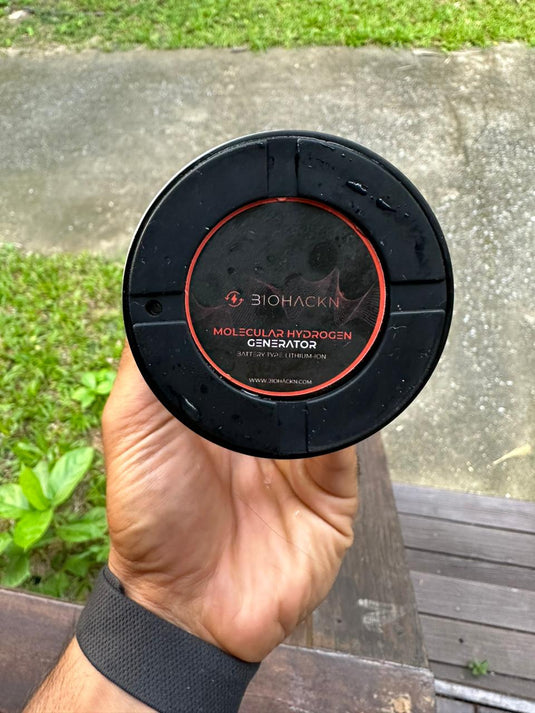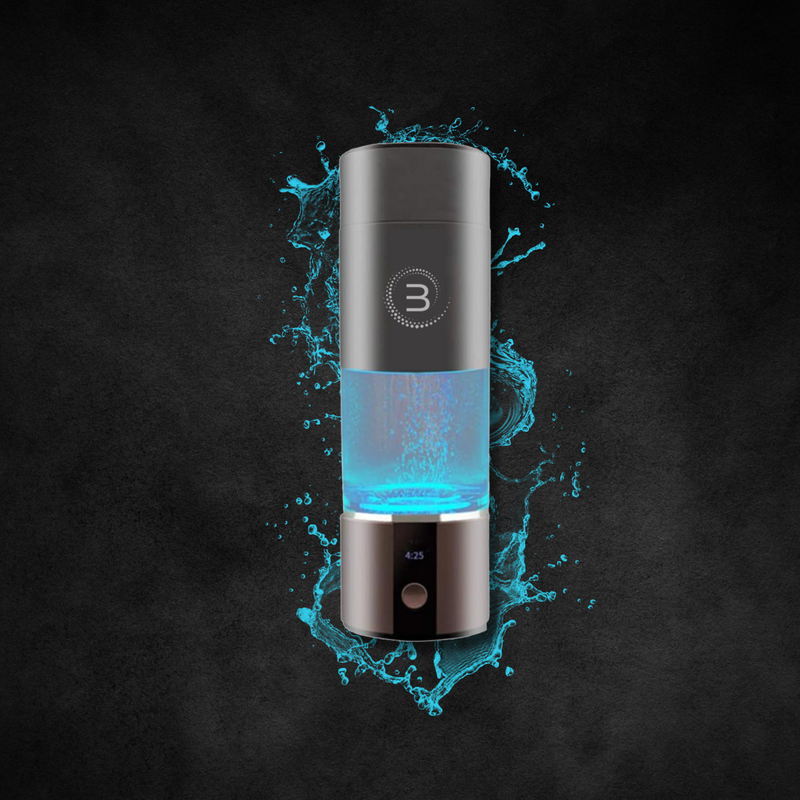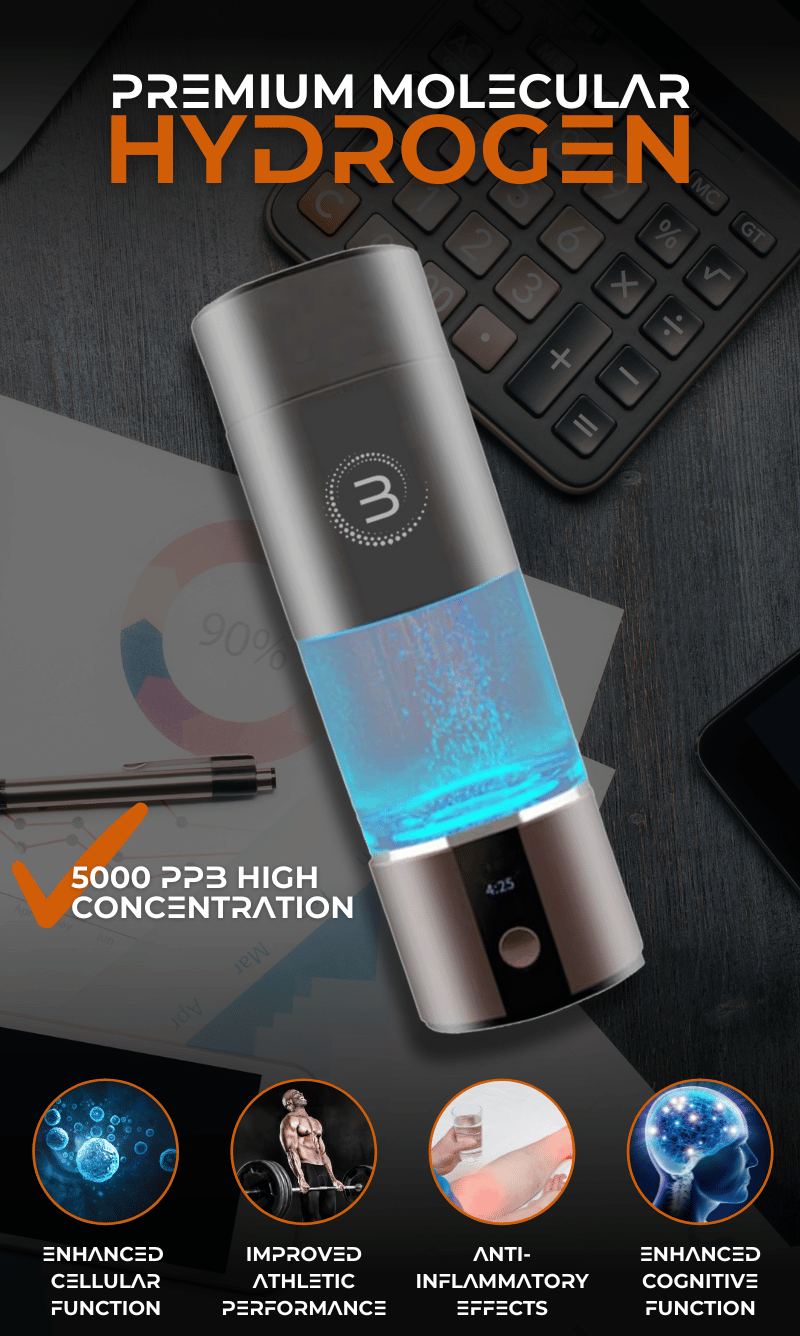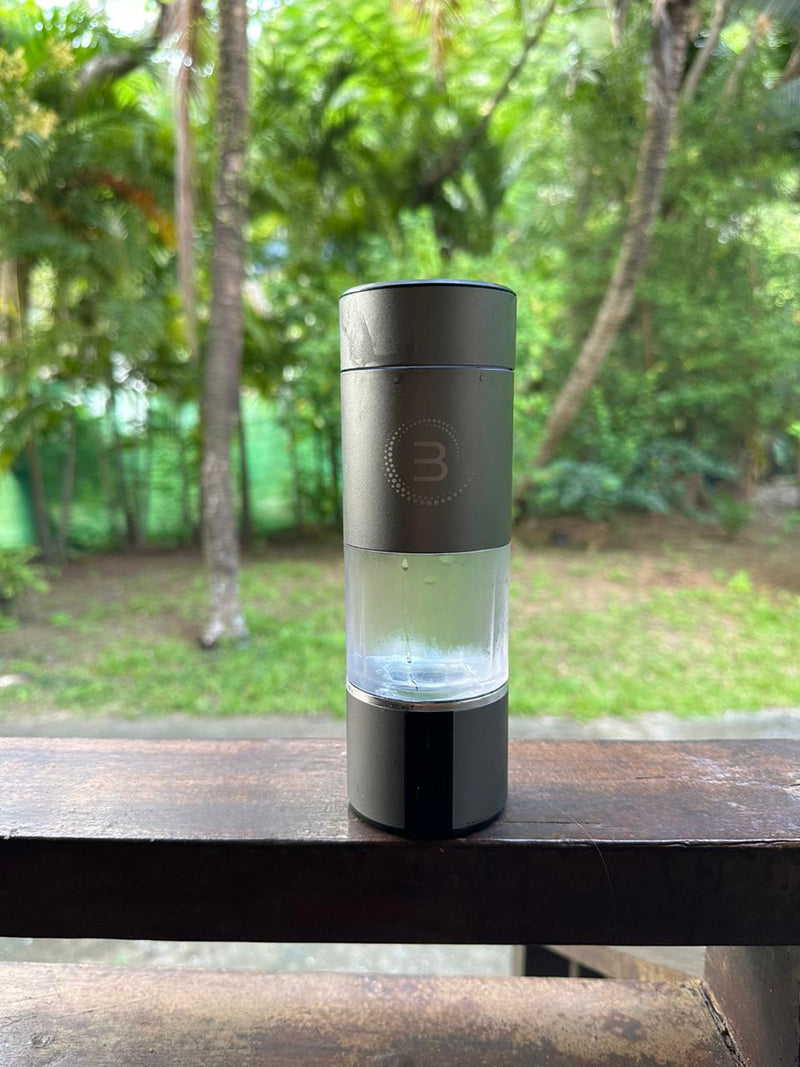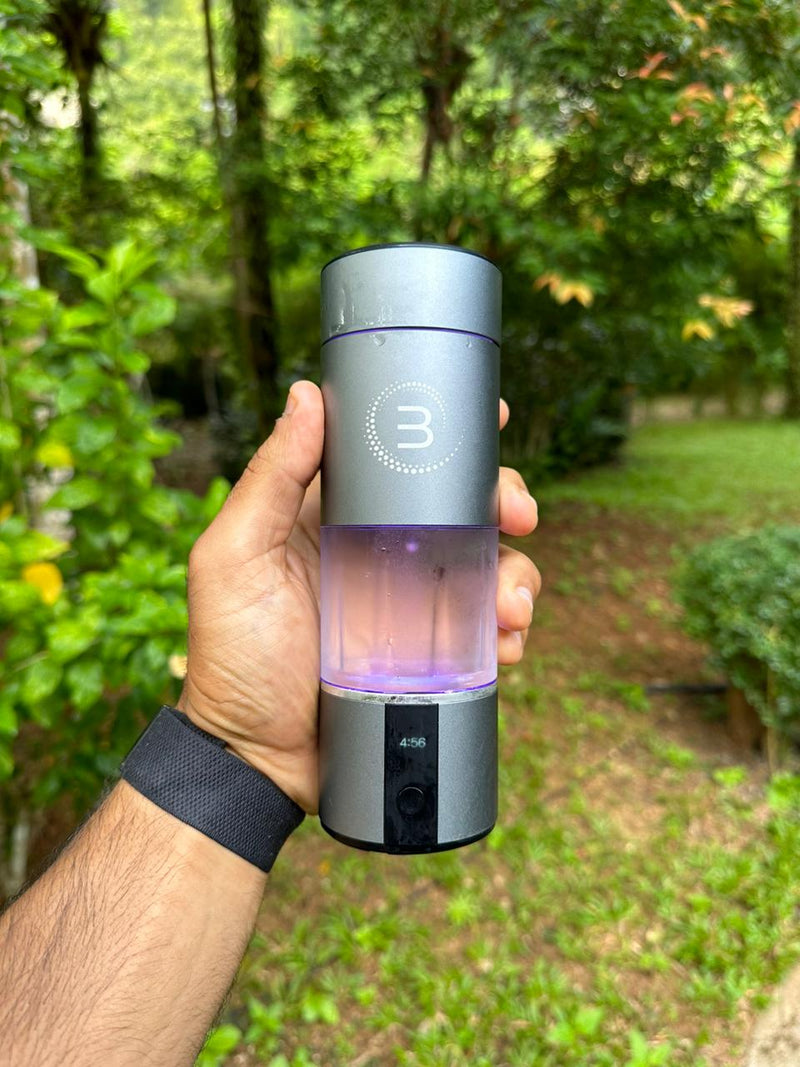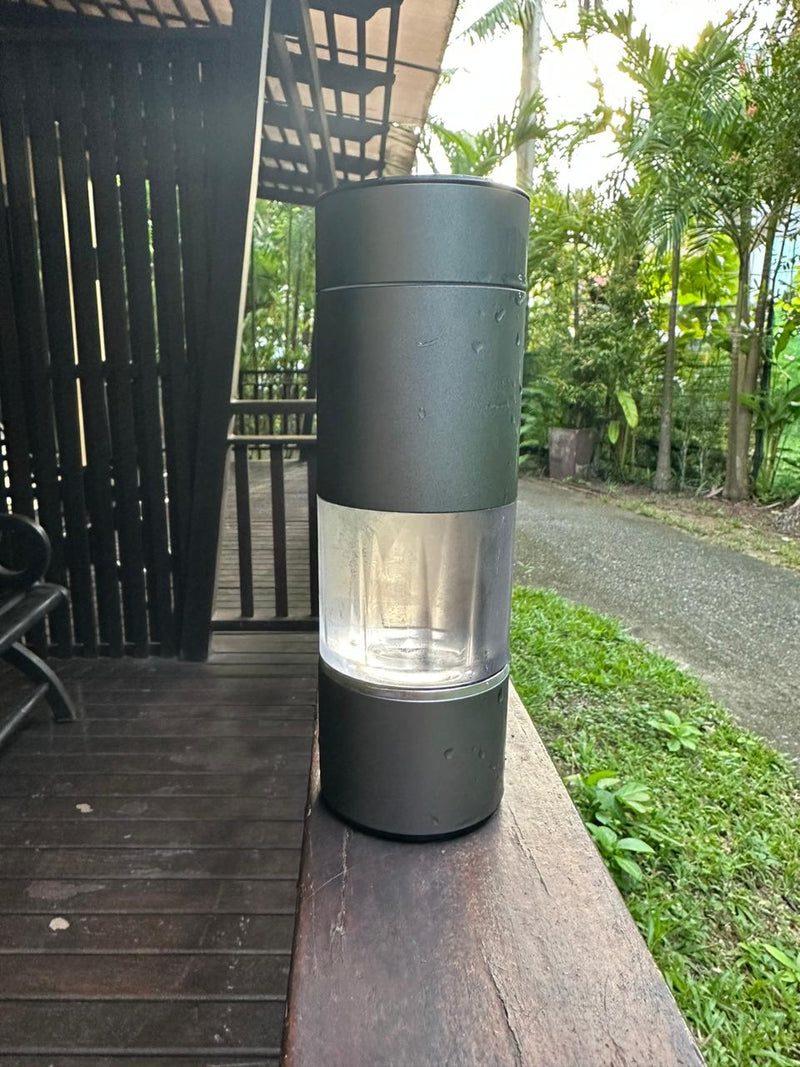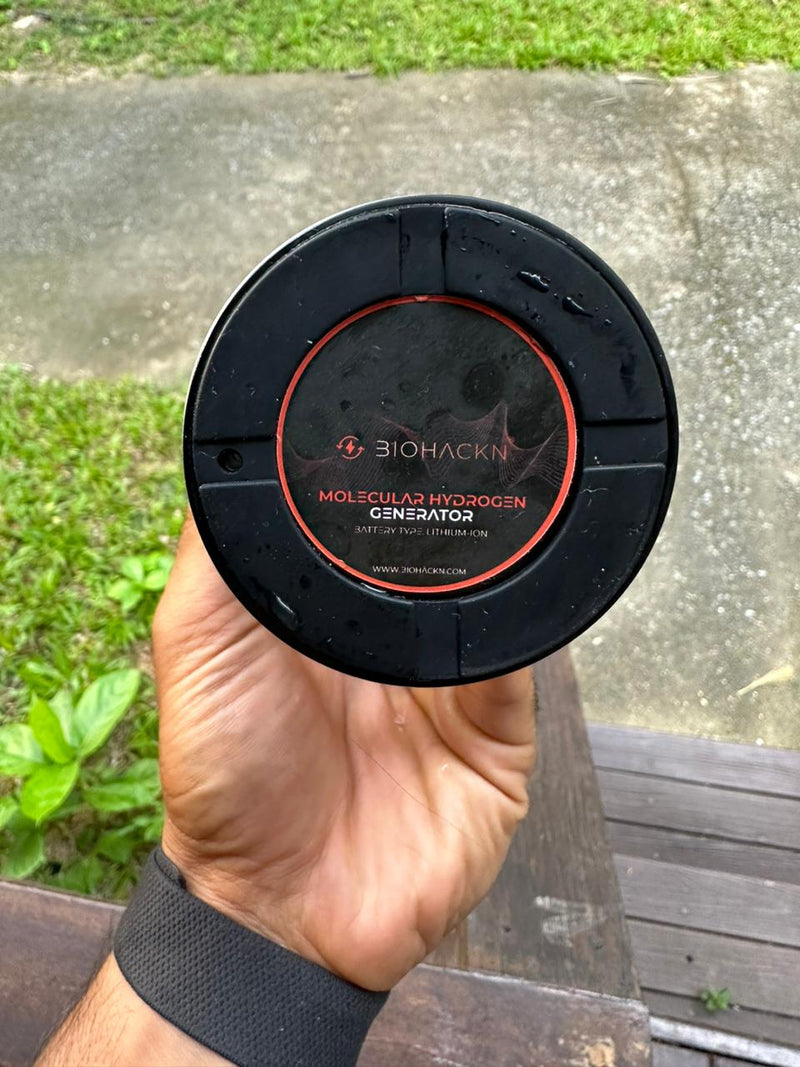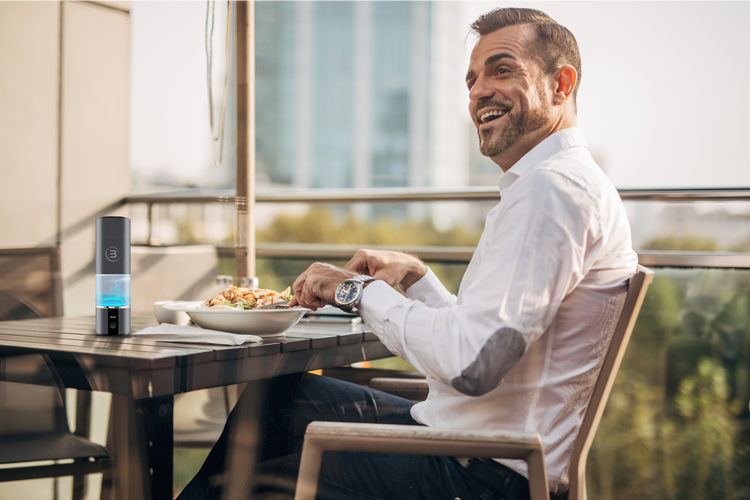 FAQs
FREQUENTLY ASKED QUESTIONS